Conferences have mainly been an in-person event. It is helpful for networking, meeting new people, and getting the hands-on feel for the product or service you are learning. But, with current changes, it all has to be remote or virtual. There are many benefits, the most important that you can reach a wider audience.

So, now the situation is, your conference is going to be a virtual event, you have to figure out how to make it exciting. The question then becomes, where do you start to make a virtual conference engaging and memorable. The answer can be found in using animations for virtual conferences.

Everything about online conferences has to be either in video format, whether pre-recorded or live, or by utilizing animations & simulations.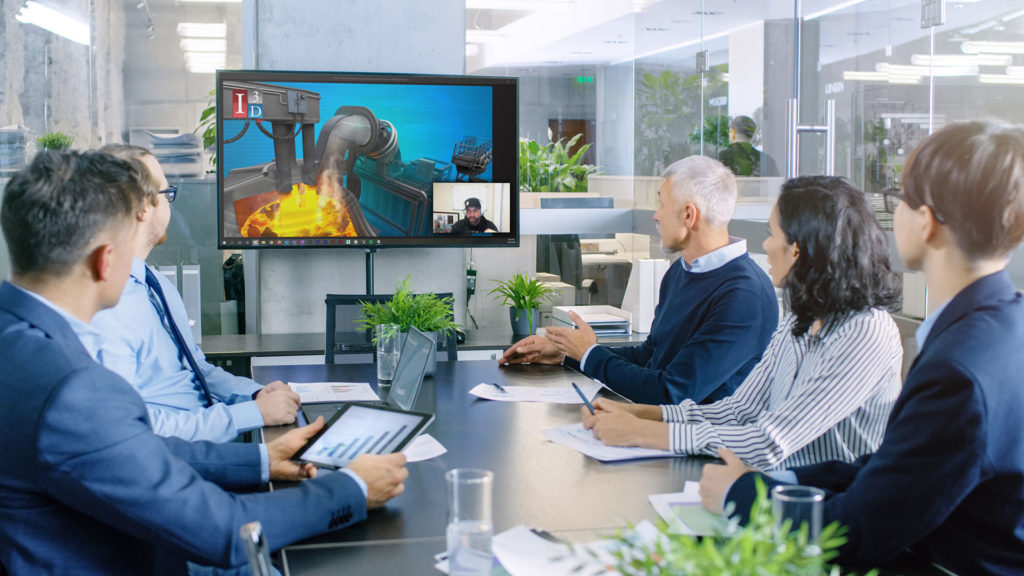 Speaker videos or presentations by companies is one of the largest video sources for online conferences. Many virtual events will encourage the speakers to pre-record their videos. For consistency and to add a professional touch to the presentation, animations are incredibly useful. Each video will need an intro and outro and may need animated slides or animations to highlight the speakers points.  
Many companies will use conferences as a way to sell a product, service, or to present a new product concept or launch. How do you get people interested in learning more about your company when there is no physical booth to bring interaction? Fortunately, animated videos, 3D simulations, and 3D product models can help make your company stand out, even without face-to-face interaction.
Virtual 3D media gives you the ability to provide animated videos to engage the audience, drive home the sales point, and support audience education. You may be thinking that your product or service is a boring topic for animation. But, that assumption is incorrect. Today there is such a wide range of animation techniques that can take an otherwise dull service and make it memorable and engaging or bring a lighthearted simulation to a sales experience. It is an easy, comfortable way to explain your products or help visualize your services.
To summarize the benefits of animations in online conferences, we come away with the following:
Whether it is a pre-recorded video or live video, 3D animation is useful for animated slides or simulations to help present the speaker's key points fashionably and engagingly.

3D simulations and other 3D media give companies a friendly, engaging manner of virtually showcasing their products and services to help conference-goers remember their company.
In short, look at these highlights of the usefulness of 3D animation in conferences:
Think outside of the box.

 Animations sell your product or explain your service in a way that better captures attention & helps people remember you.

Get Creative

. You can illustrate points that would be hard to visualize without 3D graphics or media and therefore make dry, boring topics more interesting. 

Be Brave. 

Make your company a memorable experience and try new approaches and technologies such as animation or virtual reality. Trying something new will give you a more engaged audience and add a spice of variety to what could be a simple virtual conference. 
Industrial3D Founder and CEO Beau Brown has been featured several times on CNN and other major media news outlets for oil & gas news. The main appearance was to explain aspects of the Deepwater Horizon BP oil spill using his 3D models and animations.  The interviews have been viewed thousands of times on social media sites such as YouTube. You can read more in our case study about it here.